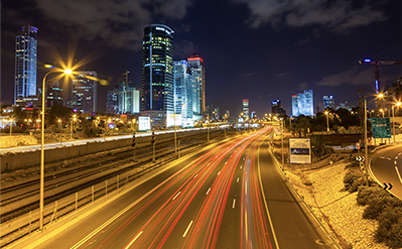 A unique astronomical clock schedule outdoor lighting with maximum accuracy, without additional maintenance or any calibration.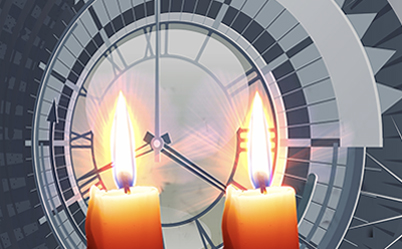 Brings Shabbat in automatically.
The Shabbatomat switches any system to Shabbat/ Holiday mode and back.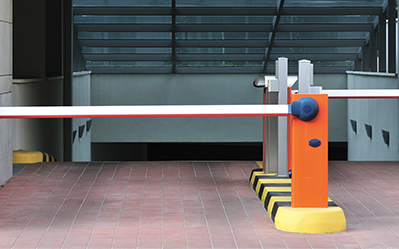 Opens electric gates for subscribers only by phone.
A solution for organizations and communities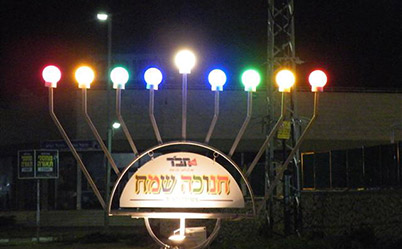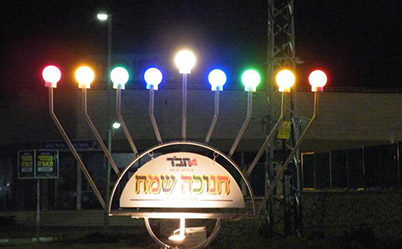 Light the Menorah automatically.
The perfect solution for all electric Chanukah lights.
Solutions from Another Light
Bar-Ore creates technological solutions for municipalities and organizations based on cellular control, as well as astronomical clocks for energy saving. The company provides solutions that include optoelectronics, communications, electronics and software.
With years of experience in the various fields of technology, unique approach, original and intelligent systems, we have developed the best products in the market.
Our products and solutions are especially designed for large organizations and institutions.
Among our customers are municipalities, regional and local authorities, as well as the Israeli Emergency Medical and Prison services, Police department and many more.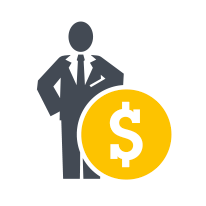 Saving
Maximum savings in electricity and maintenance expenses due to the maximum accuracy of the device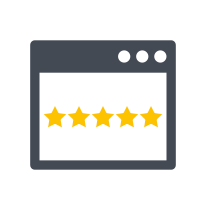 Reliability
Thousands of units have been installed to our customers satisfaction since 1999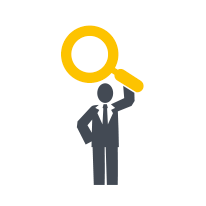 Quality
The best and latest components in the market. The systems undergo rigorous automated integrity tests.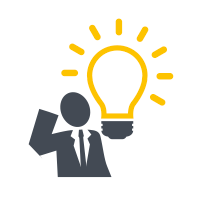 Experience
Over 30 years of experience in various technologies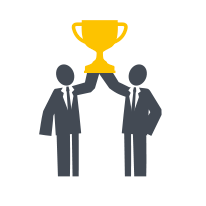 Service
We focus on customer satisfaction and in providing advanced solutions that will match their needs.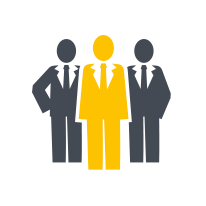 Professionalism
Bar-Ore team includes engineers and professionals from the best in their fields

After a short period of testing, we realized that this is a very efficient and economical product. We are happy to see its amazing results when the city lights are switched on and off in the exact timing and without any faults.
Michael Mor Yosef
Director of the Department of Electricity
In Ashkelon, all devices were installed in lighting distribution panels throughout the city and There were no failures. The devices work to our full satisfaction.
GM - Or Barzilay
For Municipality of Ashkelon
Today, all lighting timers have been replaced by the B120. I am satisfied with the devices that cause the system to operate with no failures.
Mr. Natan Oren
Mate Binyamin Development Company
After installing the device in our town the Council saw their efficiency in saving electricity. This solution provided the full satisfaction of the Meitar local council.
Meitar Local Council
Director of the Department of Electricity
The use of the timer is to my satisfaction in a period of 3 years and the clock saves us electricity. The payments to the Electric Company decreased compared to previous years. The timer is reliable and efficient and easy to install.
GM Lod Municipality
Lod Municipality

Want to hear more
about Bar-Ore solutions?